No documentary film gets shot on its own. The amount of work that goes into producing and stitching together even a minute of footage--let alone 15 minutes--is gargantuan. The film must not only be true to itself, but cohesive and entertaining, and there is no golden formula for such a thing.
Before even jumping into the "cutting room," and collaborating with sound designers and animators, everything starts with an idea and a story.
In front of the camera, the story I've been wanting to tell is about three refugees and their struggle to succeed and restart their lives in Europe.
Behind the camera, however, there were an array of circumstances and situations that led me to want to tell these stories and shaped how I decided to tell them.
Where It Began
For me it began simply with a thirst for first-hand knowledge about something most of us have heard or overheard on the radio, on television, or social media: The Syrian Civil War.
Since 2011, over 5 million people have been displaced as a result of this conflict, now considered the largest displacement crisis of our time. But these people exist and their experiences are both horrific, but real. They are not invisible.
Shortly after President Trump issued his "Muslim ban," which went on to cause a great deal of trouble even for law-abiding and working green card residents in the U.S., I decided I needed to be involved. Not simply because I am an immigrant myself, but because I cared deeply to know the true impact that these type of policies and this rhetoric could have on people.
I decided to exit the U.S. and moved to Lyon, France, where I would eventually meet the subject of my first film, Ramman. There, I had the opportunity to volunteer with ActForRef (Action Internationale d'Aide Aux Refugies), a local non-profit that sends pallets of clothes, medical supplies, and other essentials to refugee camps in Greece.
Little did I know then I would later be visiting some of those camps myself. But it's here and through this non-profit that I had the opportunity to learn about the refugee crisis and how it manifested itself in this region of France.
Beyond that, perhaps, seeing first-hand that there are human beings who wake up every day of their lives with the aim to help others selflessly and without asking for anything in return.
So, the president of ActForRef, Gaelle Gormley, gave me the opportunity to come along, initially with the task of both volunteering and shooting a promo for the non-profit's work.
However, it was Gaelle herself who eventually introduced me to Ramman, and it is through these friendships and my desire to document some of the stories I was hearing, that this short documentary film was born.
The Refugee Crisis
There is definitely something to be said about the media and its presentation of the refugee crisis. At its core, the message is crystal-clear: The world isn't just and more often than not, the byproduct is a lost generation forced to limbo. If you can help, then help.
As well-intentioned as the message may be, nonetheless, there is a risk to oversaturate and the result of that is the opposite of what was originally intended.
Equally so, it's very easy to get lost between all of the generalizations invoked by simply ascribing the word "refugee" to a group of people. However, one mustn't forget that, despite their common adversity, their uniqueness is in their struggle to safeguard their humanity.
At times I've been in situations where I am sharing a photo of me and the friends I've made here in Greece or at the refugee camps. Two or three times the reaction has been: "But, they don't look like refugees."
My reply is often: "What does a refugee have to look like?"
I recently saw an interview with Angelina Jolie talking about her new film based on the non-fiction book by Loung Ung "First They Killed My Father," about the refugee crisis in Cambodia during the communist Khmer Rouge regime.
In the interview she says: "Loung is somebody who had to flee war and persecution and was given asylum in America...and I think that says a great deal of how people misrepresent, misunderstand. They see a refugee family as a burden--they do not see the extraordinary person who has survived so much, that is so strong, that is coming into your country that can contribute so much and you're so lucky to have them."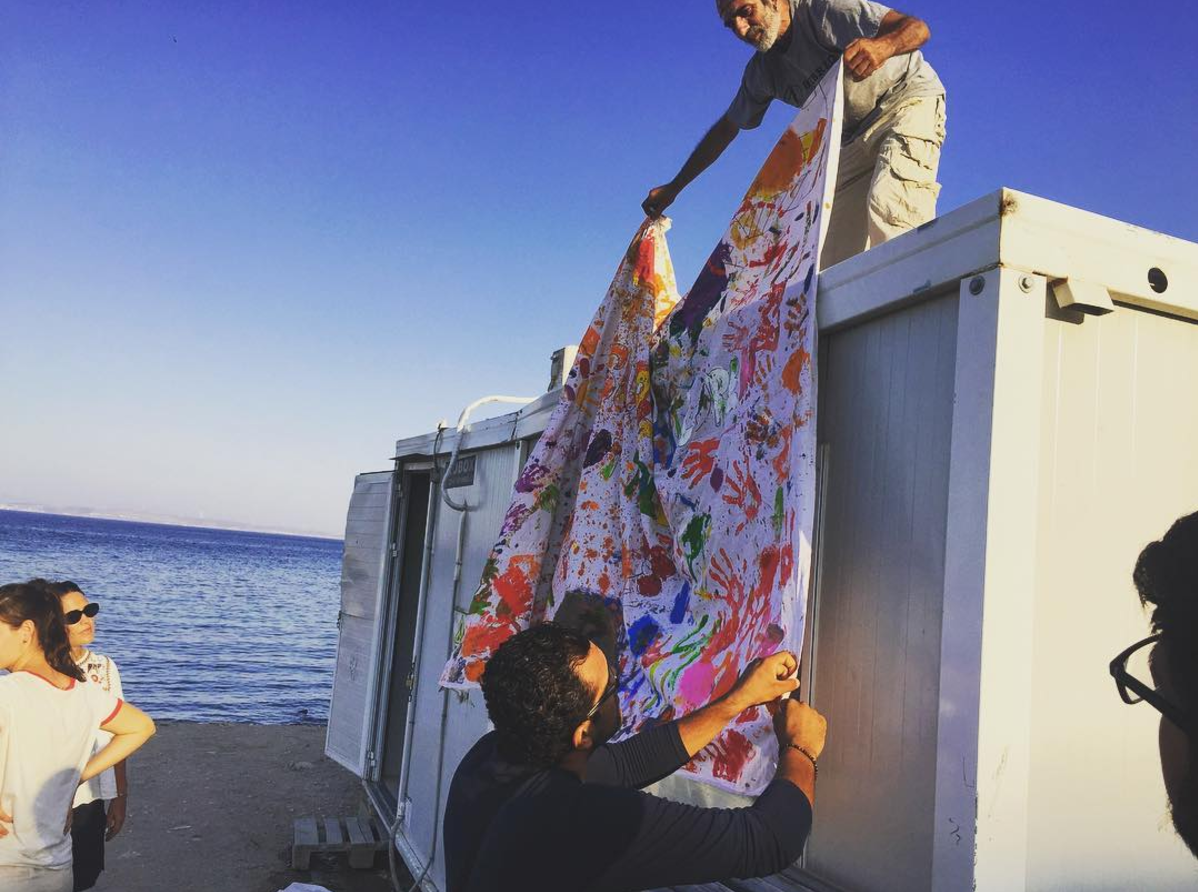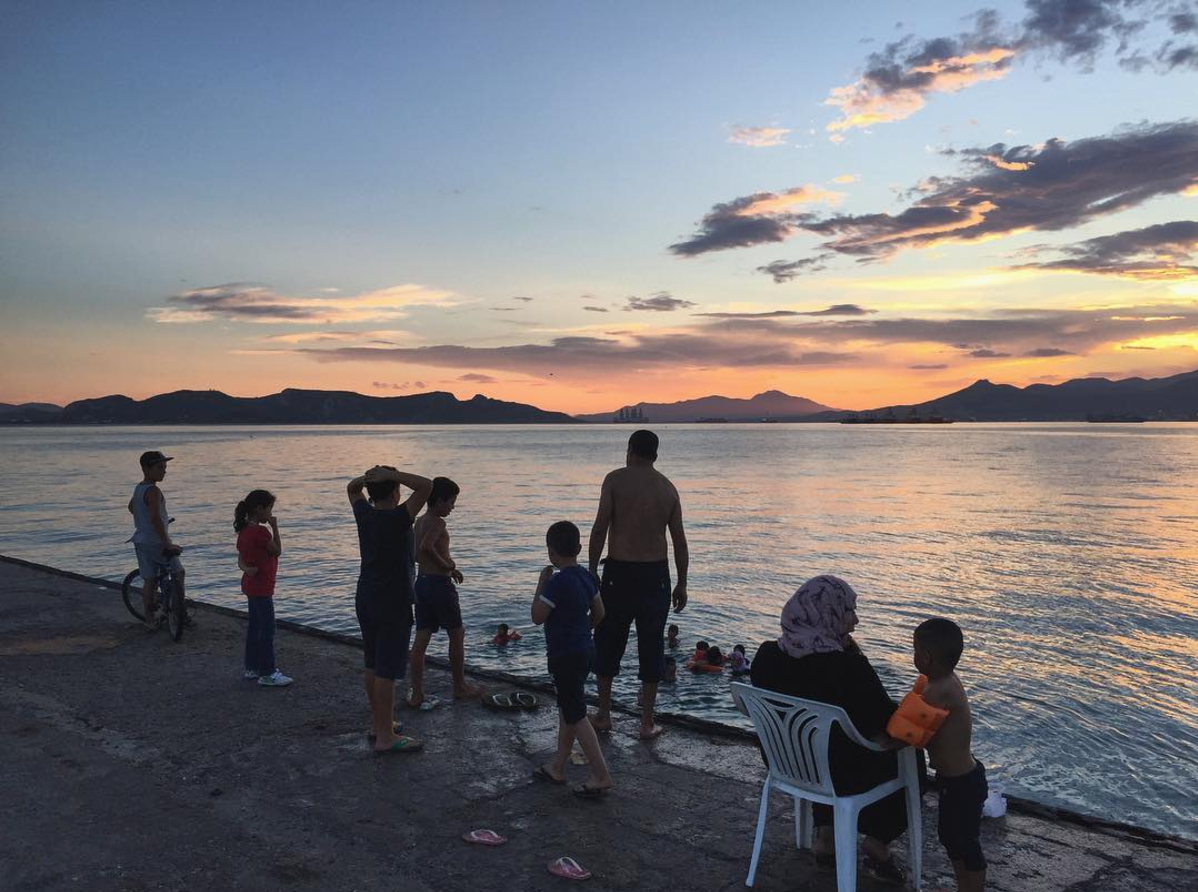 I love this interview because it's so true. And at times, even on the ground seeing them and interacting with them and sharing so much with them, it's so easy to forget.
Photos I took at the Souda and Scaramangas Refugee Camp in Greece.
When you look at these human beings in the face, you are not simply looking at a "refugee." You are looking at someone who has endured an unbelievable journey. You are looking at a teacher, a doctor, a local entrepreneur, a mother or a daughter, whose fortune changed drastically from day to the next.
For the majority of the people at the Souda Refugee Camp (where I lived for over a month volunteering with a local group called FEOX), that journey meant crossing the ocean on a dinghy from Turkey to the Greek island of Chios. Perhaps once, twice, or even a third time.
Even before that, escaping war and death or torture and still pushing forward, despite the pain of having to leave everything behind, even their loved ones. And many of them as young as ten or fourteen completely alone.
It is both heartbreaking and inspiring. I can't really find any other words to describe the strength of will in most of these people's heart. Despite everything, their will to still smile and laugh and survive. That strikes a chord in your soul.
It strikes a chord because at the camp you see and hear and experience things that seem just so entirely unfair and surreal.
Things you thought you knew before just because you read about them--but when you see them in front of your eyes...it does something to you.
It breaks you and stitches you back together, and you won't ever be the same.
Searching for Humanity
In Angelina Jolie's film, there is a scene at the Khmer Rouge labor camp where the mother gives their daughters a photo of the family as they were just before they became refugees.
That is precisely what I mean when I say that refugees are simply humans struggling to "safeguard their humanity."
That is, to not forget who they were, because before anything else, they were and are people. They wake up and have the same dreams and hopes as you do: To live a comfortable and healthy life and beyond that, to pursue a career or a hobby and have a job with which they can provide their families.
And it's this "humanity" that I want document.
To learn more about my film watch the video and/or click this link: "Documentary Film Project"
To learn more about the refugee crisis in Syria, see the infographic below:
"The U.N. estimates that 6.3 million people are internally displaced. When you also consider refugees, well over half of the country's pre-war population of 22 million is in need of urgent humanitarian assistance, whether they still remain in the country or have escaped across the borders."